Risque Last Updated, November 12, 2019
Covering the Uncovered and the Uncoverable … In Distinctly Covenable Fashion … Actually …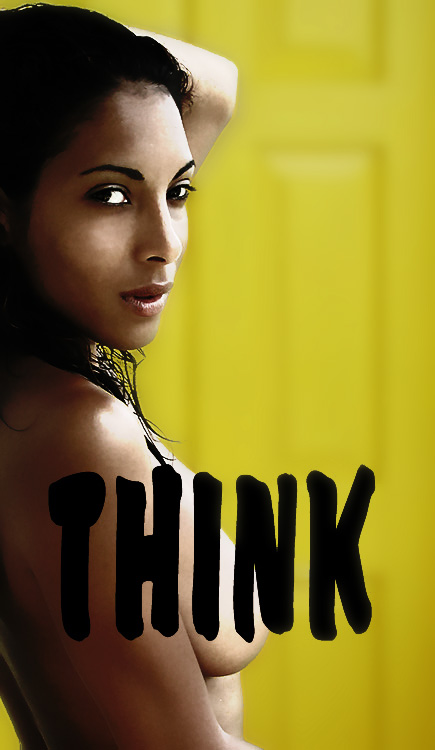 Of course wrapping your head around all of the sites, personalities, and experiences that make up risque.com … well … that can be a pretty tall order. So we'll try to be brief. First of all, we have an extremely difficult time simply being brief. You should appreciate that from the outset. We've been operating our little internet commune for better than a decade now, and the list of contributors spans an amazingly diverse range.
Essentially we report on the adult industry "from the inside" – a fact which actually makes some sense because the "inside" parts of adult entertainment seem to garner a significant degree of attraction, for whatever reason. We've basically been blogging since the concept had but minuscule recognition in an extremely geeky community. We have a social network of unique (and even potentially erudite – oooh) dimension. We enjoy sharing; think of it like that.
If you were anticipating a sales pitch for the membership site, we can give you the bullet points you might expect:
25,000+ PAGES of Completely Personal Experiences
Over 450,000 Diary Entries & Photos of the Adult Industry in Action
More than 96% EXCLUSIVE Content (Industry Conventions y'know?)
Thousands of cutting-edge Video Segments (and some odd ones)
Follow the "typical" and very personal Lives of Adult Industry "Prose"
Read Even More Risque Verbiage?
Fairness dictates, however, that we be very clear about what we "do" around here, which explains the rationale behind this rather diverse section out in the free area of the Web. Certainly you have to be of legal age to view the vast majority of the Adult Diary that we publish. Even aside from that, though, you should understand that we traditionally use a lot of words in our presentations. You can skip them all and just look at the pictures and videos (and listen to the audio recordings) of course, but if you're looking for typical porn site fare … honestly, we're not that. We have been working in the adult movie business since 1990, however, and over the years many people have found the diary of the experiences entertaining to say the least.
When you never pretend to be anything that you are not, it becomes much easier as a general principle to remember what you are. That can be handy in life.

If you think we might be a group worth hanging with for a bit, use the search function up top to look around and see what you can find. Naturally, on the inside, fun little picture of Dee like this one get much bigger. Of course you could always register and see some of the sample entries to see exactly what we were doing at a few times over the years, that's fun too. We created the "Free Side Blog" just for this purpose, in fact. You have to register (for FREE, obviously) to see the posts, but that's about it. The registration will entitle you to receive our newsletters, but you should know this about that: We have been doing this Internet thing for almost 15 years now, and we have never once sent out a newsletter. Still, one can dream.
Or you could click on any of the years on the Risque History Page and just randomly pick on some months. Surprise yourself. As we say, never underestimate the value of serendipity.
Check Out Our Latest Free Risqué as an Example
Ela Darling with Live Nerd Girls
by Nobody Special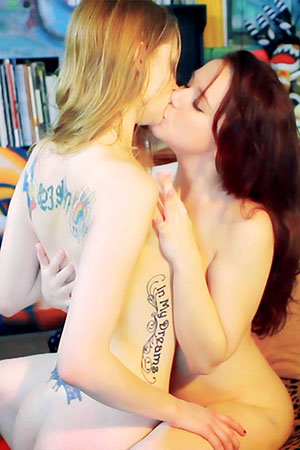 We started off simply trying to sing the praises of Ela Darling, but we should at least try to mention all the apparently "nerdy" things in the story of this show, presumably. Although it did occur to us that it would really help to have a more clear definition distinguishing between Geeks and Nerds — or Nerds and Geeks, depending on which you value more. Both groups got beat up and/or ignored in high school, so we're not really sure which might rank higher on an objective scale. In actuality, though, the whole point of each mentality stresses individuality over "popular" group mentality. In fairness, though, and out of respect to the general human psychological condition, the most common response to being ostracized has to be, "Well, who wants to be popular anyway?"
Certainly we could have missed a few (or more than a few), but the eagle Nerd/Geek eyes around here spotted — if you'll pardon the expression in this all female environment — the following areas of alleged interest.
Star Trek
Star Wars
Harry Potter
X-Files
Anime
Dr. Who
LARP
We debated as to whether "drawing" qualified as a "Nerd" interest, but left it out of the list, perhaps because by that time our attention was drawn to the amount of women sincerely interested in other women on display. It's a porn movie; maybe we should not try too much to give it a depth it neither sought nor deserves.
We did find a fascinating graphic on the whole Nerd vs. Geek debate on MastersInIT.org, because some of us actually read that. If nothing else, that mere fact most definitely throws us into one of those categories or another. We accept.
While humorous, that all seems rather complicated to us, though, so we came up with a simplified explanation:
Nerds:

Ultra-Subsection-Establishment

Geeks:

Anti-Establishment

Both:

Decrying, and Superior to, the Establishment
That whole line of inquiry may likely be way less interesting than what Filly Films does really well, we admit. So let us talk about lesbian sex — ironically, a niche amongst the (in this case) niche-interested variation. Bottom line, however they couch the story, Filly does this very well. Admirably (at least according to us), they do not always adhere to the Lipstick Lesbian presentation, because that in itself qualifies as a niche — more popular with Nerds or Geeks, we have no idea. Also, we do not care. Mostly, we simply appreciate the realism.
Also, we appreciate Ela Darling — a lot. And not even when she happens to have no clothes. Captivating and intelligent woman, that Ela.
So you can toss yourself into the Nerd v Geek debate, or you can simply enjoy watching some women that really enjoyed work for at least one day. At the very least, perhaps you will get some Halloween costume ideas for tonight. At the very most, you will find yourself motivated once all the candy eating has concluded.
For the record, yes, we are aware that the same desire to stand out from the norm as young adults drives these same older Nerd/Geek adults to massive conventions with thousands and thousands of people just like them. In case you're curious, we have decided to embrace the Ironics as a lifestyle. And if they ever have a convention for that, we're going to change that affiliation too.
This derision may not, however, keep us from playing Strip Xbox at some point in the future.
Posted in:
Just a Thought
The Risque Road
Tagged in:
Read more...
0 comments
---