Room to Ruminate
We really didn't make any effort to "republish" the entire Members' Area like the vast majority of web companies would do. First of all, it would take a really, really long time to go back and manually redo tens of thousands of pages (literally). More importantly, we'd actually rather spend our time hanging out with beautiful naked women. Secondly, we've never made any claims on being any sort of "Typical Web Company" with dozens of employees, and so we don't see how some "corporate uniform" look makes any difference in our situation. Lastly, although most of us that have been here a long time now look back and laugh (or more likely groan) at the way we used to publish the site, we're not really embarrassed about it. Just as the adult movie business — and obviously the people within it — have changed over the years, so has our representation.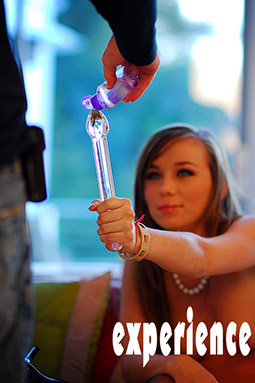 In the very early days quite honestly, almost all of the truly Geeky additions came from talented technical people that just lent us their expertise for the duration of a project or so before sending us on our merry way. A lot more so back then than now, We have always relied on the kindness of strangers. A decade and a half later now, we have a core group of very talented technical individuals, all of whom see to rather enjoy the interaction necessary with beautiful naked women. (Geeks that like porn. Go figure.) Although we might still bring in temporary help these days, the women that make up the Risqué Commune each make decisions for their own sites, so we have gotten used to working with a wide variety of a fairly rotating pool of contributors. (Fickle women in porn. Go figure, again.)
We intentionally shun the adult web site mantra of "homogenized" presentation. We distinctly avoid posting scene after mind-numbing scene of one sexual act after another. Seriously, if that's what you're looking for, choose one of our endorsed affiliates in the sidebars on these pages, and knock yourself out. Have a grand time. Our perspectives run a bit differently. Strange as it may seem, we actually understand the complaints that "regular" people often have with adult sites. Heck, we've had more than a half a dozen webmasters over the years. We've never gone back and tried to "homogenize" anything, preferring instead to just let all of you see what we were doing, and how we were doing it (so to speak) at any given moment in time. That seems to us to be exactly what adult web sites should be about — how people do it.
Risque Philosophy — "Briefly"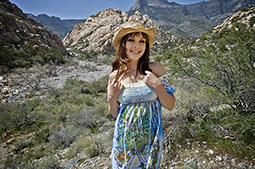 Think of Risque as an ongoing history. Think of it as one of the few honest portals out there. Think of it as an adult diary. … Whatever the case, at the end of each post (yeah, we know, all the tens of thousands of pages) all we've ever tried to do was leave you with a bit to think about — hopefully a bit you had not really thought about before. … Oh, yeah; and all the thousands and thousands of beautiful naked women might help with your creative processes too.
You should probably join. That seems the most reasonable course of action here.