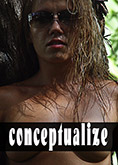 Risque Tech represents another section lifted entirely from the Members' Area. We thought it might be useful out here to serve as a bit of technical information about some of your choices for viewing the site, should you decide to join our membership. Also, it can serve as yet another warning about our bizarre sense humor. When your lives are as odd as ours are, you really don't have to make things up. The truth will be entertaining enough.
Things change around here all the time. We don't presume to tell you how to define "best" — what with that being such a personal issue, and all — but we will tell you right up front that "best" pretty much defines the nature of being around here. That being understood at the outset …
Having long ago learned to live with the reality that a truly good web site will never be "all done" we now simply deploy renovation in phases. Even though it looks remarkably different once again, about 95% of the changes here were in the (invisible) code areas. We're hoping to make the site a lot more accessible for a wider variety of devices, in addition to helping it function a lot faster and more efficiently, even from your traditional computer at your desk. Those of you familiar with Risque Tech over the years have no reason to fear, though. We each maintain an avid interest in new technology and how it can help people enjoy a site more. Sometimes this can take a bit of doing as a matter of fact: If you start with stunning and sexually adventurous adult movie performers, how exactly do you go about improving on that?
Again, this doesn't change what you see precisely, but it does make it easier to jump around without having to make a bunch of clicks or open/reload a bunch of pages. At least that's the theory here, and you always need to have a concrete theory. If you have a straw or wooden theory, the Big Bad Wolf will just blow it down, after all.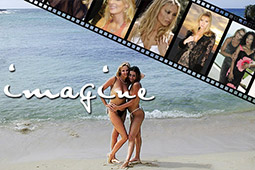 That "phase" theory in mind, we promised to point out that the design that you see on all of the "newer" pages, both here and in the Members' Area. You see, by dedicating an amazingly long amount of time to the goal, we have made a commitment to making risqué work wonderfully for you, no matter what kind of device you happen to choose to peruse our clearly superior content. Since early 2012, anything you want to see, or listen to, or watch on risqué will work perfectly well on sizes down to old cell phones. Although this thrills geeks no end, you still should probably be a little careful about where you watch most of these videos on your cell phone, however. On rare occasions we have run across people not nearly so liberal in their thinking with regards to some of our topics. It's odd. As technology advances and improves, our Risque Tech goal will always be to stay "abreast" of it. If you know us at all, that probably figures.
Browser Beat(ing)
Oh, goodness but there are few more excellent ways to start a wave of ill will amongst Internet Geeks than to open a discussion on the relative merits of various web browsers. We have been guilty of this ourselves in the past, and in this new incarnation of the Risqué Commune, we have pledged to make this as simple as possible. In a manner of honoring that commitment, try this on for size:
If you have ANY choice in the matter at all, use ANY browser other than Internet Explorer. … See? Simple.
For your enjoyment, we have provides some very pretty pictures from some excellent browser companies. Looking at them may not do anything that will help you make a decision, but people have chosen browsers for a lot stranger reasons that a nicely decorative icon.
On the off chance that you have some interest in the standards we live by at the office, we have created a list of the "top six" browsers as voted upon by … well … us. As you can tell this topic defies consensus even amongst our little group.
Do be aware that this list changes over time. You might be interested to know, for example, that the #1 entry here did not even exist until the most recent time we redid the site engine and structure for the risqué members' area. The Internet is still not nearly old enough to have any great sayings associated with it, but presuming you will understand the reference, just know that This ain't your older brother's Web Browser anymore. You should probably know that we have more PC people here than Mac people, though. Also, the only thing worse than talking about Internet Explorer with these people might be talking about Operating Systems. As Nancy advises, "Just say no."
All of that said, since many people do ask, we offer the following:
The Current Risqué Browser Usage List
So you see anything missing? Think Bill Gates. World Domination. "It's a Feature, not a Bug!" … Just so you know, we did that on purpose.
Finally, a Risque Tech Distraction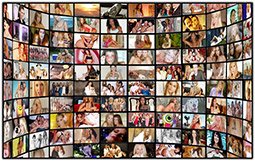 Again, the photograph at the right here will not in any way help you with any of your important browser decisions. However, for the record, the people in this office unanimously prefer it to even the most stunning icons. We're quirky that way.