THEN we get to the only thing that makes this release truly memorable — The Pièce De Résistance, as it were. [Well, it would be that were we moving from Greek to French.]
As you know, a typical scene involving at least one male has a predictable and quite identifiable ending to it. [You can always tell a bad lesbian scene director when he — and it will invariably be a he — has absolutely no clue where to "end" the scene.] Now as we build toward this anticipated climax — y'know, as it were — Cytherea starts in an aggressive reverse cowgirl, which culminates in her own squirting climax at which point we have what they call a "jump cut" to an entirely different position which allows the guy to jack off onto Cy's face. Now this may be far from the most elegant and elaborate procedure you have ever seen, but at least you recognize it.
However, before you completely cast aside this experience as less than ideal, pay some attention to the highlighted "section" for this double-ejaculation sequence. They call it FOREPLAY!
For our part we think that more folks need to hear about this. It could advance sexual education by decades with this one little demonstration. Certainly many more men out there would be eager to expand the time spent in foreplay if they only knew that this serves as a shorthand for cum on her face. … [Honestly, we feel terrible that we did not know this before.]
All of THAT said — again, however — you should probably be very, very careful about trying this at home. If you say, "Hey, Honey! Come on over here and let's get into some serious foreplay," you had best check first to be sure she understands what you mean. [As an ancillary theory, you should consider explaining what you mean from a distance of about three feet greater than she can throw anything that might hurt you. You might even try it via telephone. You'll need to be out finding a divorce attorney anyway.]
No Cytherea Anal Here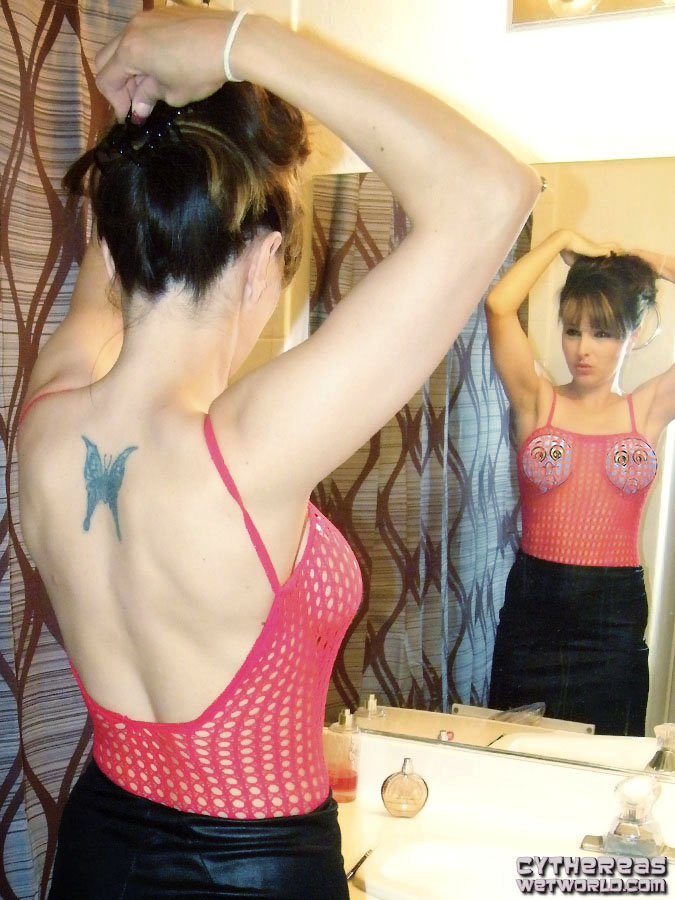 But you'd still probably go on the date with her, right?