Art in the Living
by Nobody Special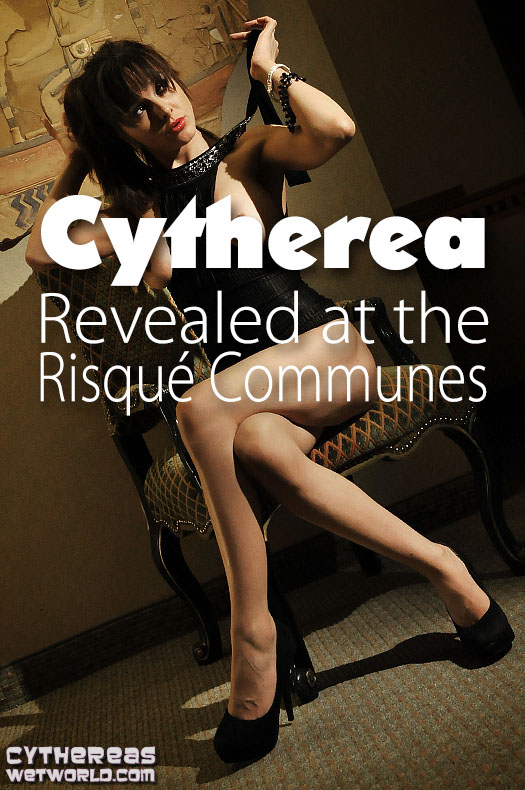 We've all heard this: Art is Pain.
OK. Perhaps, not "all" of us have heard that, but anyone that makes their living creatively has very likely heard that. Even in the bastard step-child world of XXX movie-making, we joke about it. On many a shoot I have seen a poor crew member splayed on the ground in 100 degree heat, with wind blowing grime in their eyes, and insects feasting on any sweat-soaked exposed skin, and I invariably ask them, "So can you think of anything else you'd rather be doing right now?"
You'd be surprised at how often you hear a by now stock response, always delivered with a smile: "What? And give up show business?"
Beautiful photos of Cytherea there, right? [Sorry about all the "censored" ones, but Cytherea has a distinct problem keeping her clothes on.]
Well, you cannot tell at all by looking at the pictures that at the time of shooting this set, poor Cytherea had been working for 16+ hours trying to coordinate her personal and professional lives … with no one else involved being much able to adjust schedules to help her out. The trouble with all of us converging on Las Vegas to do these content shoots stems from the fact that when we all get there, we tend to be more or less on vacation. Sure, we have things scheduled to do, but they all pretty much center around putting shoots together and having fun. (Well, in D.Minion's case the plan involves that and donuts with sprinkles, but you get the picture.) Cytherea, unfortunately for her, also lives in Las Vegas, though, so she has to do all of her everyday life things with work, family, dogs, and the like, while she tries to add to her plans with our web site chaos.