Video Willed the Rock and Roll Star
by Nobody Special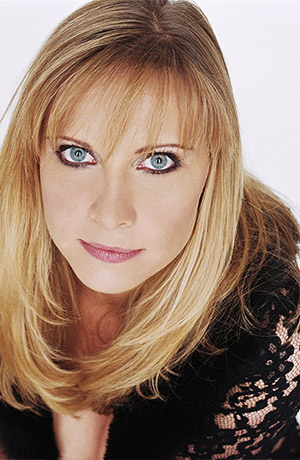 Clearly most of us at risqué tend to appreciate the written word, and we happen to love porn prognostications. That comes as no surprise to anyone who has ever even glanced at one of our pages. Similarly, as you might expect, in addition to writing, we read a lot. Sometimes we even read about the adult industry — a practice often laced with no small amount of personal humor, since the majority of these writers happened to be in grade school when I first got into the business. (Actually, some of today's "stars" had yet to be born, but we try not to talk about that little detail too much at the office. In fact, moving rapidly along appears distinctly in order at this point. … )
The AVN "Evolution" notwithstanding, we have made much mention over the past few years with regards to the transformation of the adult industry, no small part exemplified by the rise in "importance" of XBIZ and its various web incarnations. Well, they ran an article last week showing the results of a poll on the readers' views regarding the potential for Porn Superstars in the future.
Considering that XBIZ has many concurrent goals, providing insightful articles only one of them, they actually did a good job with this "News Report." We'd encourage you to read the full article, as a matter of fact, and thus will provide one of those nifty links that make the web wonderful at the end of our small aside. (What can we say? We're kind that way.) … So … as they wonder, "Did the Internet Kill the Porn Superstar?"
XBIZ found that 46% of the respondents say that, "Yes, there will be other porn superstars; it's only a matter of time." But another 27% say, "No, the days of the porn superstar are over as a result of the Internet," with the remaining 27% saying that, "There will be many porn performers who will be able to achieve only moderate success."
Frankly when we first discussed the question around here it seemed absurd on its face. The Internet has absolutely changed that way people can view adult content, but it certainly did not change the personal reasons for viewing it. Apparently not much goes without saying in this arena, so to spell it out rather directly, albeit delicately: It all depends on why one has chosen to view the material at that specific time in their lives. The Internet has not changed any of that.

If you happen to be watching a movie, whether alone or with others, and your primary goal involves — shall we say — release of pent up emotions, well, the Internet could be quite handy (as it were). Just being able to pop over to some tube site to find whatever floats your current boat on its cruise to this immediate goal becomes darned convenient. And with the influx of more and more "Internet Ready" televisions, one need not even necessarily be tied to a desk, or table, or whatever one formerly needed in order to view Internet video at home. (Not that any of us have ever attempted self-gratification while seated in an office environment — even ones away from work. That would be wrong, of course, and besides we'd go blind. This would make it difficult to type.)