Seek and Ye Shall … Be Confused (quite possibly)
by Sufficiently Geeky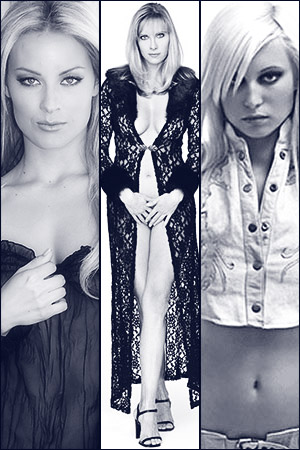 If you've been around the risqué members' side for any length of time, you've probably heard us talking about working on a "real" Search Engine for the pay area here. If you've ever been a member of any other adult site, then it probably took you basically no time at all to figure out that we're a bit odd in our approach. To really be successful, and therefore useful, a Members' Search Function (If you use capitalized words, then it makes it seem really important, right?) must be able to accurately and quickly scan the words – emphasis on the word quickly (as you've seen twice now).
I promised not to wander too far into the technical, so let me just pose a question for you to consider before you completely ignore it and jump to the beautiful naked women at the bottom of the page. You all know how much we write around here. How many words do you think the database needs to keep track of over 17,586 pages (so far, including this one)? Suffice it to say that this was not a simple process, and as with many things we've tried over the years, we basically had to wait until the server technology caught up with what we were trying to do.

Being ahead of the curve isn't all it's cracked up to be, sometimes.
So far we have limited our efforts to "words" by the way, as searching images by content once again requires technology that you really don't see yet – except in various "crime" TV shows, with all the heroes at some point relying on facial recognition software to capture the bad guys. Now maybe the government actually has such technology, but so far no official person has contacted us offering to help us out in our efforts to allow you all to search prior posts according to the color of the pubic hair in the photo or video. We're thinking we're not first on their list yet. Call it a hunch.
Still, it took 10 years to get this far, so who knows what may be possible in another 10 or so? We can say with absolute certainty that our quest will be a lot more interesting than theirs … .
For the time being, please enjoy the new function, and honestly feel free to let us know when you run across some glitch or another; they're bound to happen. By the way, if you tell us every time you simply find something "strange" in your quest, you'll be writing us all the time, just so you know. Now we don't mind, but presumably you have other things to do with your days. Still, feel free …
Risque Search: Beautiful and Functional — Like Our Women

Assuming all the necessary renovations deployed as planned, you should see that handy-dandy search field on every New Stuff page … and on the main page with our historically maintained predefined searches on all the most popular women and topics over the years … and on every one of the results pages that you generate when you do any kind of search. Basically, it should be pretty easy to find. So use it. Have fun. And please forgive us our now much more evident early transgressions. A good web site, like life itself, is a journey – not a destination.
If you want to think about that later and contemplate your options while you contemplate a few things you probably wish were in your options list, check out some fun videos – in the holiday spirit of course.

Vocabulary Lessons
… given in the way they really ought to be taught.

Music Lessons
… that make you wonder how they were learned.

Solo Lessons
from Charlie Laine … who needs no instruction.
[We take advantage of a lot of unique video over on the Members' Side, but since not much of it belongs out here, you'll sometimes find broken links in the Free Blog. We assume you understand. Oh, and by the way, we could have used the term "exclusive" video, because it certainly fits that description as well. That said, unique seemed potentially more descriptive in this instance.]