Girls in Heat
by ChickaDee
[Everyone tends to have their own Labor Day celebration traditions, which almost universally involve no labor, oddly enough. On the other hand, one should always find room for new Labor Day festivities that involve ice cream, we figure. Who doesn't like ice cream and a movie? …]
Oddly enough the temperature outside could conceivably have something to do with the actual plot lines in this release. There will never be any risk of anyone actually conceiving of course, what with the distinct lack of male parts necessary for that process, but as any fan of the pure Sapphic genre can attest: Who cares? If you can't stand the heat, get out of the lesbian kitchen. And, of course, if you have to have a kitchen in your life, this would be our favorite variety.
The same philosophy applies for playing outside in the sprinklers, by the way. Naturally a nice cool treat goes a long way toward cooling goals, although do be aware that once everybody gets naked, that may not be your primary goal.
Be Cool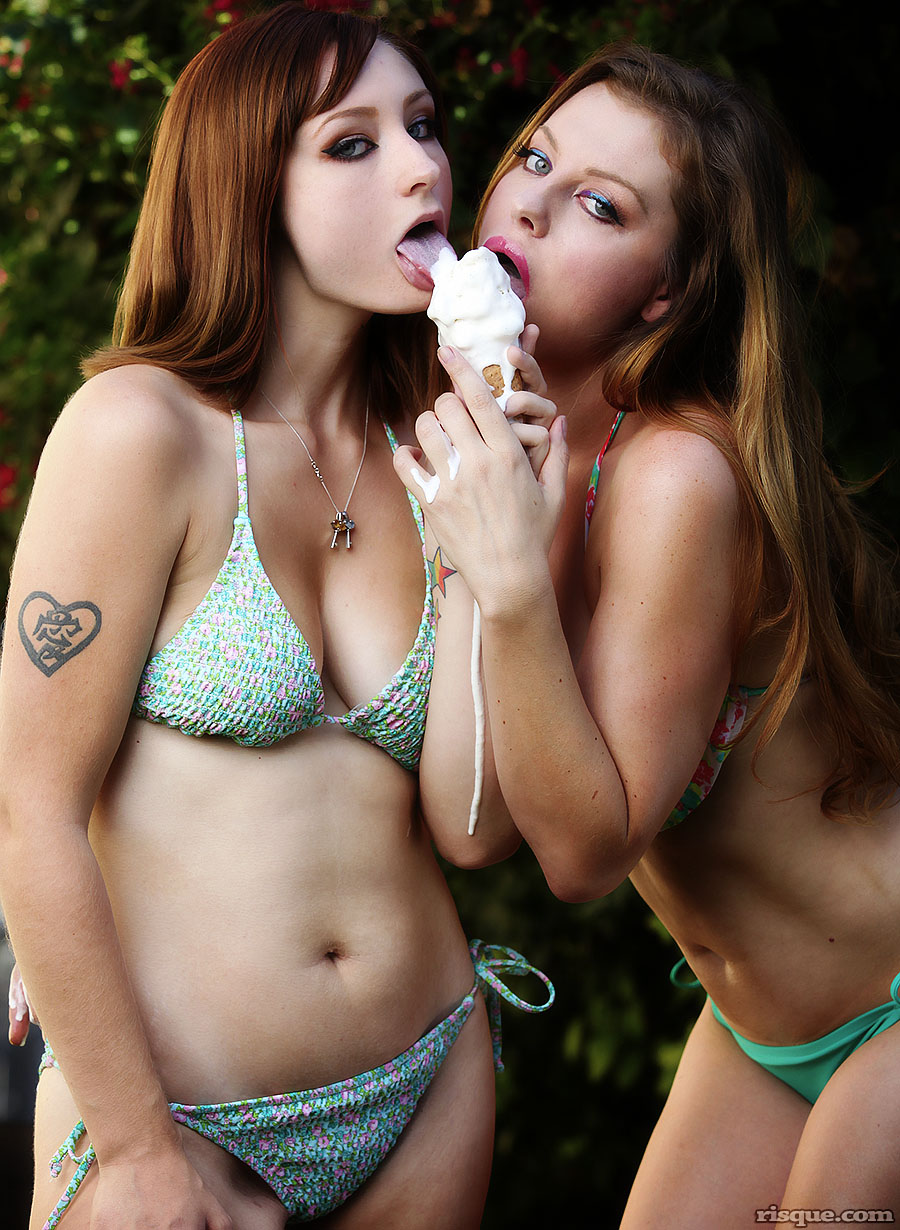 If you can't beat 'em, lick 'em, we say.

Oddly enough, only three of the scenes allowed the on-set photographer to even partially remember complex algorithms like, "Oh, yeah! That's my job!" And even those hardly qualify as illustrative of the events. Still, pretty women on a white background — y'know, more or less — did seem better than no pretty women at all to us, so we did include those sets in Reel Risqué over the past few weeks. Hopefully we did not confuse people too much.